Part of our mission as a Church is to support other churches within the local Lyme Regis area, within the Honiton Deanery, the Diocese of Exeter and beyond.
In the Church of England the whole of England is divided into areas called diocese.  We are part of the Diocese of Exeter.  The diocese offer us pastoral and legal support through our bishops and archdeacons, as well as support for our historical church building, schools, training among other areas.
The simplest way in which we support other churches is through our contribution to what is called the Common Fund, from which Diocesan support staff and church ministers are paid.  Thus aiding us with our aim to ensure that every person in Devon has access to the good news of Jesus and pastoral care through a local church.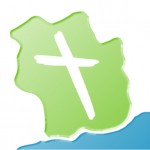 The Diocese of Exeter is divided into areas called deaneries, which have regular meetings called Deanery Synods. Uplyme Church is part of the Honiton Deanery.  Through the vicar and our Deanery Representatives, we support the wider work of the Deanery, collaborating on projects and contributing to the life of the church.
You may find many of our events are in aid of the Zambia Project. This project hopes to provide boreholes for communities in rural Zambia where people walk miles and queue for hours to collect water. It aims to encourage hygiene, the growth of small agricultural plots and enable children to attend school. To find out more about the aims of this project and the positive impact it is having please visit The Zambia Project